SHARP Program | Department of Labor & Industries | PO Box 44330 | Olympia, Washington 98504-4330
Phone: 1-888-667-4277 | Contact web developer at TIRES@Lni.wa.gov
Safety climate is the new catch phrase in occupational safety circles. But what is it? And what does it mean to your company? Find out in this training:
This course teaches prevention of common traumatic injuries in the paving industry.
This course teaches prevention of common shoulder disorders caused by improperly lowering the landing gear. See which body position is best to avoid an injury.
This pre-trip simulation tool is intended to help those that are trying to become a truck driver or for experienced drivers that need to refreshen on their skills.
Based on the true story of a driver painfully injured from rushing down a ladder.
Use this true story to prevent similar incidents
Find the safety gear that the driver is using!
Is there really a good reason to switch from a tool that has gotten the job done for years?
Lifting heavy items can cause injuries to your back and shoulders over time. The driver demonstrates the pros and cons of getting the tarp on the flatbed.
Slips, trips and falls cause many injuries in trucking. Changes in footwear, tasks and environment matter. Test your knowledge by clicking the slip simulation below.
Know the forces involved in exiting your truck cab or trailer. Try our force simulator: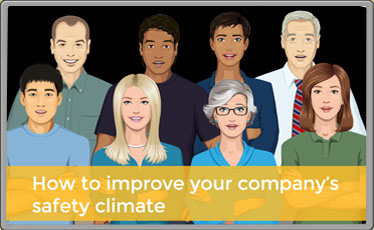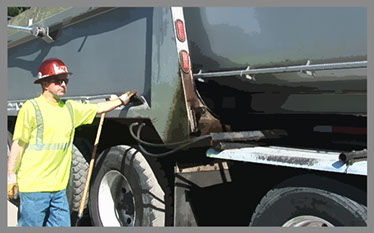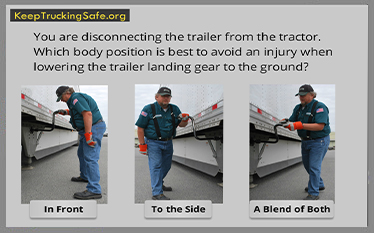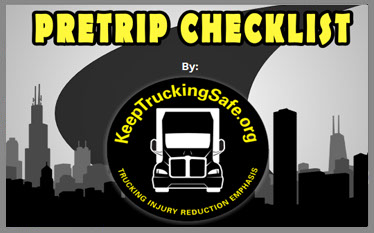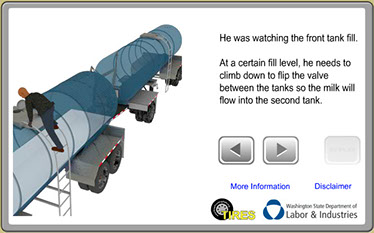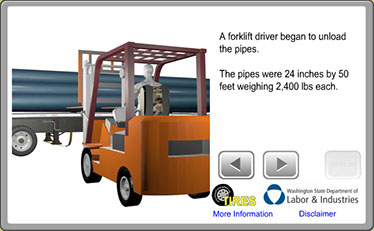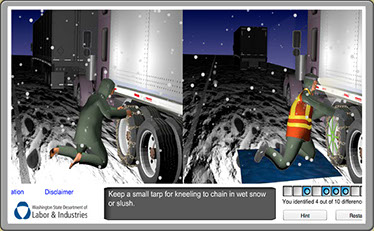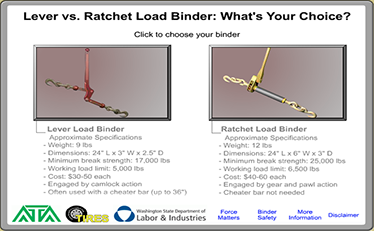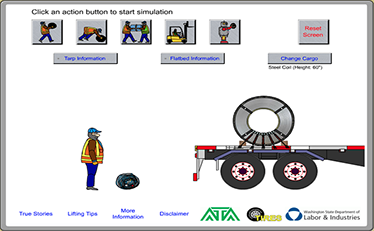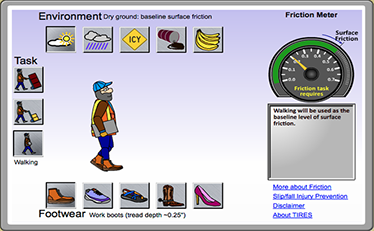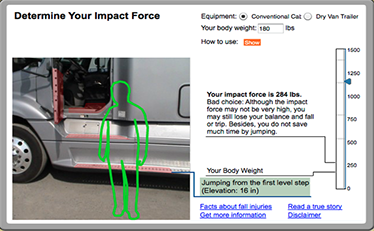 Conduct an Injury Investigation
Root cause analysis is a process for finding the what, how, and why something happened to prevent it from happening again in the future.